Once upon a time, when I was dipping my foot into the writing community, I saw a tweet by a writer inviting total strangers to join their horror cabin during Camp NaNoWriMo. And I overcame my introverted reticence and tweeted back.
That's how I met the incomparable Jolene Haley.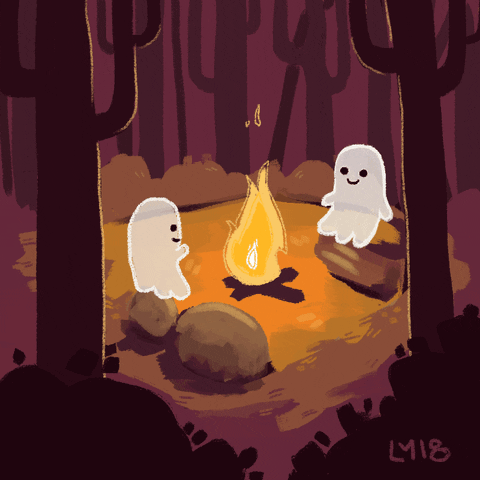 Jolene blew me away from the moment I met her online.
Polished and creative. Jolene writes stories that make me tremble with fear, then cry from loss on the next page. Check out her books and anthologies here.
Compassionate and warm. I immediately knew she loved doggos, pizza, witchy things, and the people close to her. Jolene introduced me to many of my closest horror writer friends, and that she is surrounded by the most positive and supportive writers is a credit to how genuine she is.
Inspiring and elevates others. Jolene's support and enthusiasm for people making art has no bounds. She hosts a global horror resource site, The Midnight Society, and features writers and illustrators each year in her own Spooky Showcases. And she advocates for her writers as an agent with the Marsal Lyon Literary Agency.
One of these days, I'm going to meet Jolene in person. But her friendship is strong enough to cross the whole country. She is my gift, even though today is her birthday.
The Midnight Society is posting lots of birthday wishes for Jolene today. Swing by and check them out!